I am back after resting up from the February Flea Market.
I have to say I Had a Blast! I love everything about the flea markets. Alas I have to say I stayed so busy I did not manage to shop much. BUT on my way to the rest rooms I did manage to buy two items.
A hat with my logo on it for those no time for hair days.
$10.00 for the hat and it Included the embroidery!
I also bought this pair of silver earring's made from the ends of antique spoons $12.00
I was so blessed in meeting a very talented Local blogger Amy and her son.
Check out her blog. She found some awesome items at the flea and shows you what she did with them.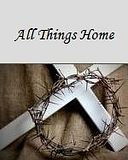 Sold a ton of items...but believe it or not ...not the beds.
So they are now set up in my Nashville Store.
Next Nashville Flea Market is this March 26th through March 28th.
Cheers to you all!
cindykay